Rifles
Varmint Rifles
Bolt Action Rifles
Lever Action Rifles
Break Action Rifles
Classic Rifles
Rifles Video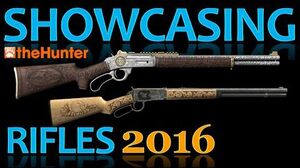 Shotguns
Shotguns Video
Advanced Firearms
Handguns
Handguns Video
Muzzleloaders
Muzzleloaders Video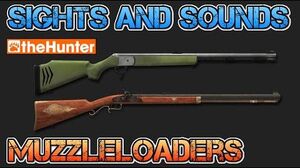 Bows / Crossbows
Vertical Bows
Crossbows
Bows / Crossbows Video
Performance Chart
Note that this infomration is from December 2014.
Thanks to community member T0MRf5 who published this in the forum. Thread.
This is an attempt to measure the penetration of different weapons and make a rough comparison between them. This is obviously difficult as different weapons have different amounts of power and lose that power at different rates. To attain the results in the linked graphs, weapons were fired at the shoulder blades of the Moose, to see how far the projectiles penetrated. This was done at the Archery Addictions Range on animals that were broadside or close enough.

The y-axis numbers represent the depth:
1 = body
2 = shoulder blade
3 = shoulder blade + single lung
4 = shoulder blade + double lung
Related Topics