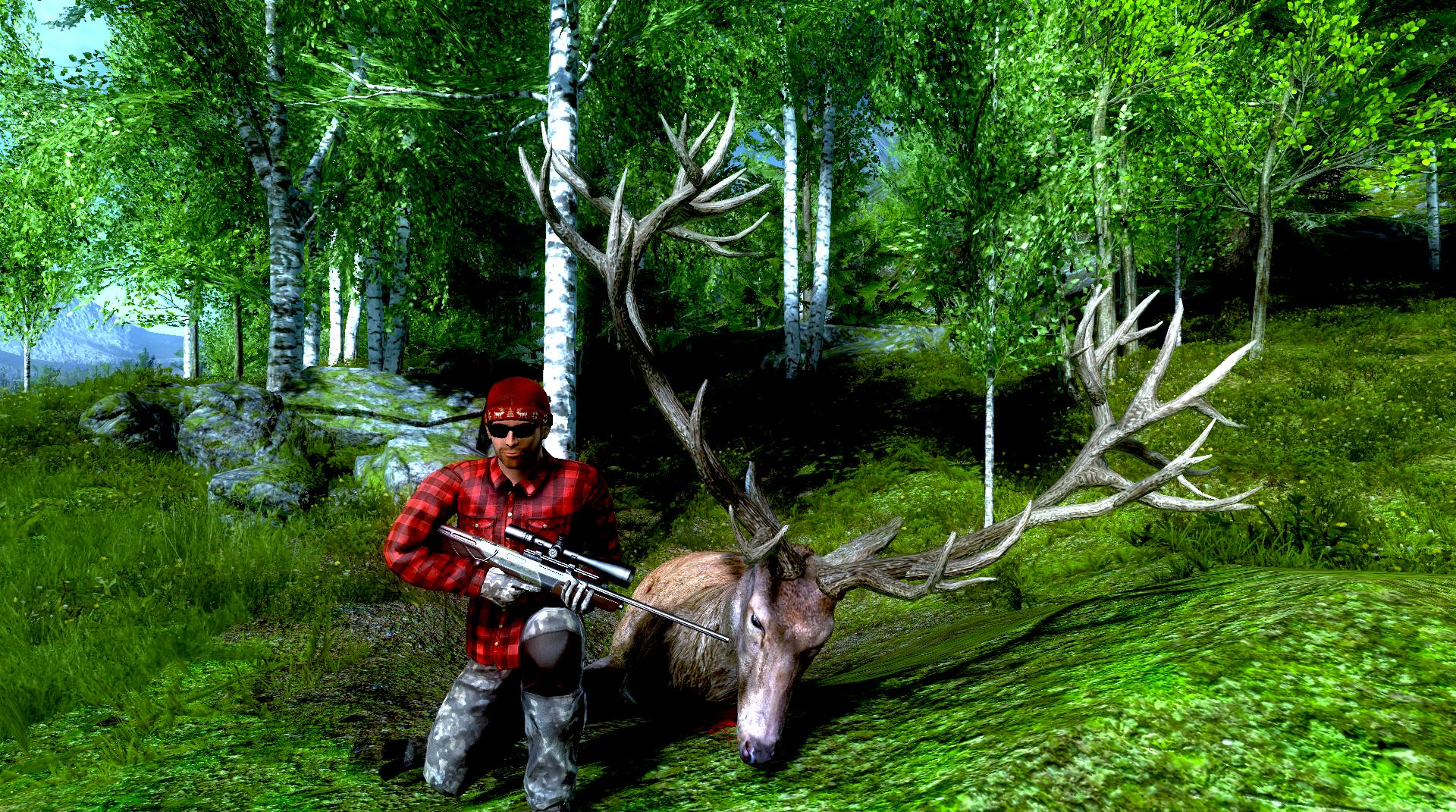 Trophy shot is a mode a player enters once they have bagged their animal and confirm to do a trophy shot. The player is able to position the camera, animal and hunter in order to create a photo. This photo is then uploaded to the website and may be shared to Facebook.
Note that only Members can see their hunter. Guests will only see and move the animal. [1]

View Mode:
W and S keys will move the camera vertically
A and D keys will pan the camera
Mouse Scroll Wheel will zoom the camera
Moving the mouse will rotate the camera
Left Mouse Button will take a photo
Edit Mode
Holding the Left Mouse Button will allow the player to reposition the animal or character, depending upon which is clicked.
Right mouse button is used to rotate the character.
Trophy Shot Poses
Trophy Shot Poses are predefined poses for the hunter character. These much be purchased in the store.
Single purchase store page
Bundle store page
Videos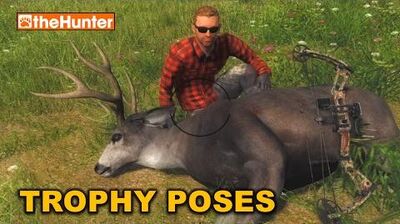 Ad blocker interference detected!
Wikia is a free-to-use site that makes money from advertising. We have a modified experience for viewers using ad blockers

Wikia is not accessible if you've made further modifications. Remove the custom ad blocker rule(s) and the page will load as expected.