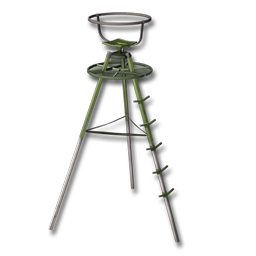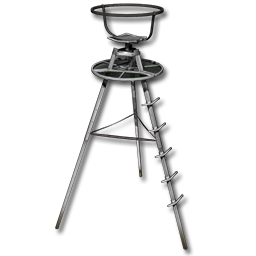 This lightweight Tripod Stand is the perfect compromise of the placement versatility of a Ground Blind and the superior field of view offered by a Tree Stand.
Gameplay Features:
Establish a medium height tower with unrestricted 360 degree field of view at almost any location.
Provides good visual camo and very good scent reduction.
Up to 15 can be set up in each reserve at the same time.
Can be dismantled and moved.
While the setup is instant, the sound played scares animals in a 100m (328ft) radius.
The first tripod was added on November 8, 2012. [1]
Screenshots
Ad blocker interference detected!
Wikia is a free-to-use site that makes money from advertising. We have a modified experience for viewers using ad blockers

Wikia is not accessible if you've made further modifications. Remove the custom ad blocker rule(s) and the page will load as expected.