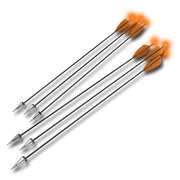 Description
Traditional sightless recurve bow. Recommended for skilled hunters that want to experience the challenge of hunting with no modern tech whatsoever.
This bow is very powerful and effective, especially at close range. To use this bow correctly, you must practice often and get very close to the animal and aim for the neck. A great first target is a small whitetail buck or doe at close range since the does and small bucks aren't as warry as more mature bucks.
This weapon is very popular among hunters who bait bears as it is quieter than the other bows but still has good power. It does take practice to hunt with this bow since there are no sights on the bow to guide your aim. You can go the the Archery Addictions Range to practice with your bow at different angles before going out into the woods on a hunt with this bow.
Ammo
Permitted Species
Ballistics
The Recurve Bow has no sights and thus no zero settings.
Capacity
1.50 units *
Screenshots
Video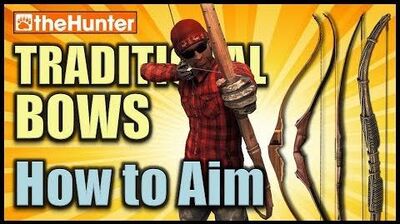 Ad blocker interference detected!
Wikia is a free-to-use site that makes money from advertising. We have a modified experience for viewers using ad blockers

Wikia is not accessible if you've made further modifications. Remove the custom ad blocker rule(s) and the page will load as expected.