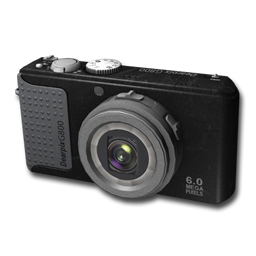 Capture those magic moments with this durable digital camera. The camera is part of the starter set that every player receives for free.
Using the digital camera
The digital camera can be equipped in an equipment slot. It is used like a weapon. If active press the right mouse button once to raise it. You can use your mouse wheel to zoom in and out. Pressing the left mouse button will take a photo, the right mouse button will lower the camera.
Finding the photos
The images taken with the digital camera are automatically saved to the players gallery and also to the harddisk. They can be found in the My Documents folder in Pictures\theHunter\Screenshots.
Screenshots
Ad blocker interference detected!
Wikia is a free-to-use site that makes money from advertising. We have a modified experience for viewers using ad blockers

Wikia is not accessible if you've made further modifications. Remove the custom ad blocker rule(s) and the page will load as expected.