Description
The bighorn sheep (Ovis canadensis) is a species of sheep native to North America named for its large horns. These horns can weigh up to 30 lb (14 kg), while the sheep themselves weigh up to 300 lb (140 kg).Recent genetic testing indicates three distinct subspecies of Ovis canadensis, one of which is endangered. Sheep originally crossed to North America over the Bering land bridge from Siberia: the population in North America peaked in the millions, and the bighorn sheep entered into the mythology of Native Americans. By 1900, the population had crashed to several thousand, due to diseases introduced through European livestock and overhunting.
Source: Wikipedia.org
Habitats
Attractants
There are no attractants for the Bighorn Sheep.
Video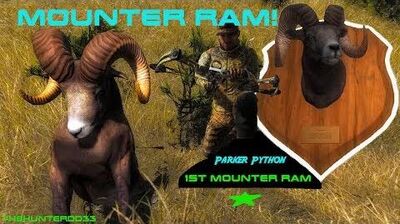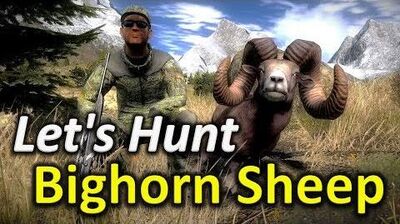 Permitted Ammunition

Arrows


.50 Ball


.45 Sab.


.300


9.3x62


9.3x74R


7mm


30R


8x57 IS


.303


.308


.30-06


.30-06


7.62x54


6.5x55


.30-30


.270


.243


.44


10mm


.357


10ga Slug


12ga Slug


10ga Buck


12ga Buck


16ga Buck
See full list here.
Ad blocker interference detected!
Wikia is a free-to-use site that makes money from advertising. We have a modified experience for viewers using ad blockers

Wikia is not accessible if you've made further modifications. Remove the custom ad blocker rule(s) and the page will load as expected.