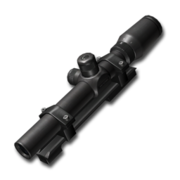 Description
For the true big game hunter. This monster made of engraved steel and exquisetly carved wood has enough stopping power to drop any beast in their tracks, no matter what size it is. It is not the weapon of choice for the long range shooter but what it lacks in range it makes up for in brute force.
Ammo
Magazine Capacity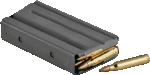 5
Scopes
Permitted Species
Inventory Capacity
4.5 units*
Ad blocker interference detected!
Wikia is a free-to-use site that makes money from advertising. We have a modified experience for viewers using ad blockers

Wikia is not accessible if you've made further modifications. Remove the custom ad blocker rule(s) and the page will load as expected.