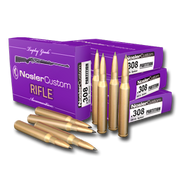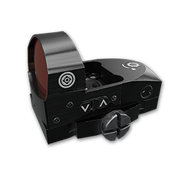 Description
This innovative single-shot weapon combines the mobility of a handgun with the power of a hunting rifle. Amazing technological advancements have produced a weapon that is compact enough to be carried in a regular small weapons holster while capable of firing full sized .308 rifle rounds. Suitable for both medium and big game.
The Rival was added on September 26, 2013 [1]. The Rival is 8% less powerful than the .308 Anschütz 1780 D FL Bolt Action Rifle (Heartwood) due to its shorter barrel length. [2]
Ammo
Scopes
Permitted Species
Ballistics
Zero Settings

| Mode | Distance (m) | Distance (ft.) |
| --- | --- | --- |
| Iron Sights | 30 | ~98 |
| Any Scope | 60 | ~197 |
Performance Rating
Visit this German Wiki page for a performance review. The rating is a personal opinion of the German Wiki author(s).
German terms used
Geringe Schussentfernung = short distance
Große Schussentfernung = long distance
Rating applied

★

★

★

★

★

excellent performance, in some cases even too strong, ideal for longer ranges and moving targets

★

★

★

★

ideal for the listed distances, immediate kills for most shots

★

★

★

suitable for the listed distances, penetration of multiple organs possible

★

★

suitable for good marksmen only, requires precise shooting or animals must be searched after the shot

★

not suitable for the listed distances, immediate kills are rare and animals must be searched after the shot
Capacity Cost
1.50 units*
Pictures
Ad blocker interference detected!
Wikia is a free-to-use site that makes money from advertising. We have a modified experience for viewers using ad blockers

Wikia is not accessible if you've made further modifications. Remove the custom ad blocker rule(s) and the page will load as expected.